Our Origin Story
Built on a strong foundation of communication theory and effective messaging.
Our founders began this company straight out of college during the economic downturn of 2008.  Peter and Rhiannon McHugh decided to go out on their own and, quite literally, do something different; the rest is history.  Having studied communications and education in college, Rhi and Pete made it their goal to help businesses communicate more effectively in the digital space. They began their journey freelancing a variety of creative projects for small businesses in the southern New Hampshire area.  As their client base grew, their team grew, and 10 years later they developed into the creative media company and consulting agency we are today.
Your Creative Team
We take pride in offering high quality, effective content & media to small businesses.  Our team is comprised of wonderfully creative people who believe in DSD Media's vision, mission and values.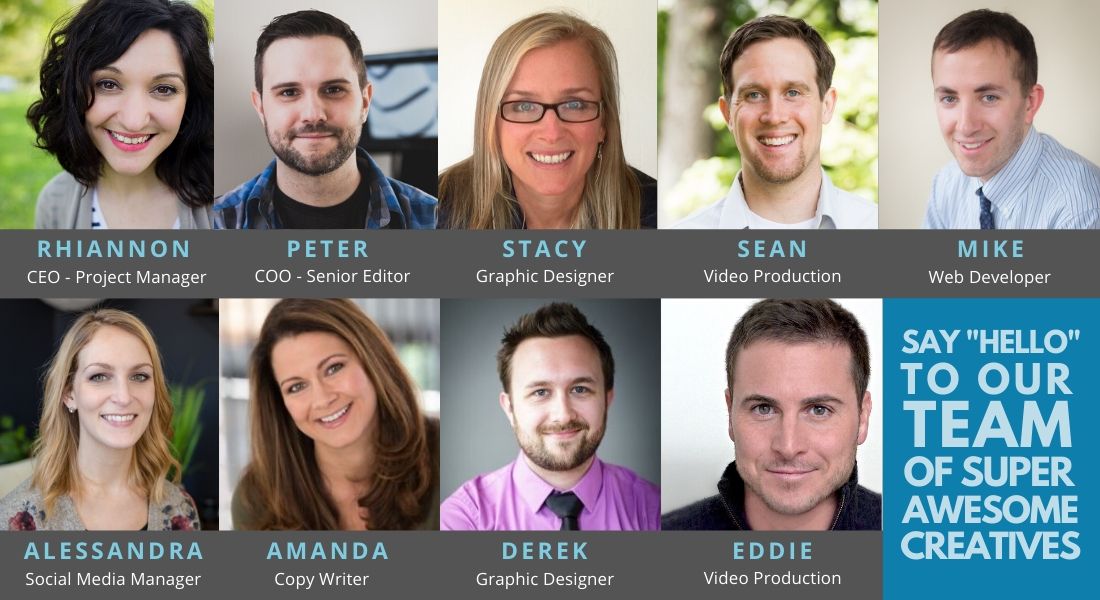 Our Vision
Be Positive – Create an atmosphere for team members and clients that is inspiring and fun.
Be Personal – Build relationships that are genuine and meaningful.
Be Professional – Create high-quality services and products in an efficient and skilled way.
Our Values
Innovation – We believe that changing times create opportunities at every corner.
Passion – We strive to make a difference to our clients and our industry.
Integrity – We believe in always being honest and respectful.
Quality – We believe in putting 100% creative effort and energy into our projects.
Fun – We believe that enjoying what you do means the results will be that much better.
Teamwork – We believe that by working together, we can reach any heights.
Positivity – We believe that the right attitude and perspective can go a long way.
Creativity – We believe that artistic creation is an invaluable resource!