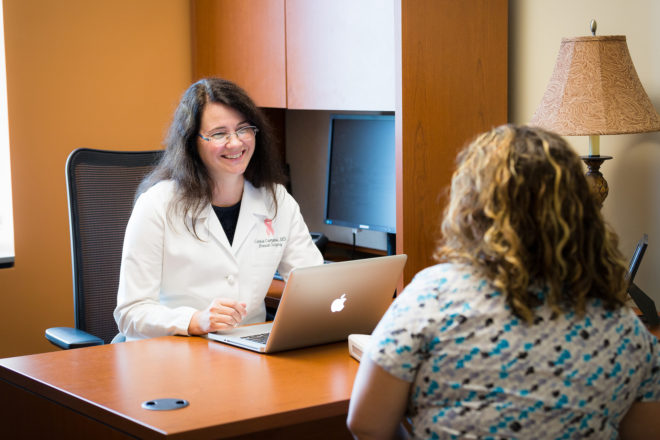 What is The Breast Care Center at CMC?
Catholic Medical Center's Breast Care Center in Bedford, NH offers an integrated approach to breast care health. The staff at CMC's Breast Care Center strive to offer a compassionate environment that provides hope and healing to their patients. Each day they provide women and men with comprehensive care and prevention for benign and malignant breast disease.
Breast Care Center Project Goals
CMC's Breast Care Center was looking to create an educational video series that would help their breast cancer patients understand the care process and prepare them and their families for what to expect.  We created a comprehensive and compassionate series that would comfort, educate, and prepare their patients.  In addition to this educational series, we also developed a promotional video that showcased the BCC facility, staff, and services. 
The Breast Care Series is a 6 part video series that breaks down each phase of the process utilizing: footage of the facility, interviews with their clinical staff, and descriptions of each process.  These videos are provided to patients as an additional resource to guide them through their medical journey.
Promotional Video
Mammogram
Ultrasound
Biopsy
Advanced Imaging
Surgery
Post-Operation