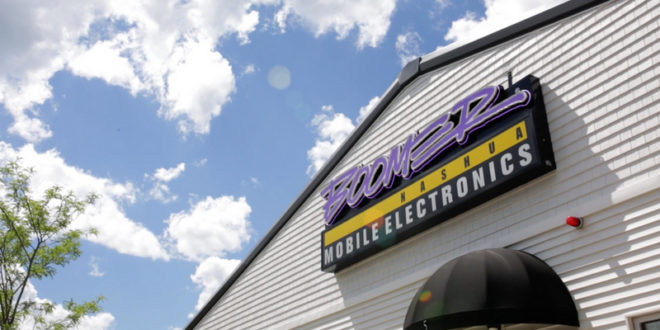 Who is Boomer Nashua?
Boomer Nashua (NHCarAudio) is a team of dedicated and skilled automobile craftsman installers. They are located in Merrimack, NH and they strive to provide the very best mobile electronics experience in the area. They offer basic or custom installs for a variety of vehicles including, cars, trucks, boats, RVs, and motorcycles.
Project Goals
Boomer Nashua approached us because they wanted to create high-quality video content that would really showcase the breadth of their services and the incredible quality of their craftsmanship. Their brand new facility was a great first impression of their brand and services, and our goal was to show the Boomer Nashua experience through video.  We created a targeted video for each of their main services.  We wanted to translate their dedication to quality, craft and customer experience.
While working with Boomer Nashua we completed a total of 5 brand videos:
Boomer Nashua Mobile Electronics – Overall Brand Video
The Best in Mobile Electronics – Focused on the diversity of projects
Off-Road Packages – Focused on Off-Road packages and services
Custom Fabrication – Focuses on the experience and skill of the team
Remote Car Starter – Focuses on custom and kit remote car starter packages
Graphic Design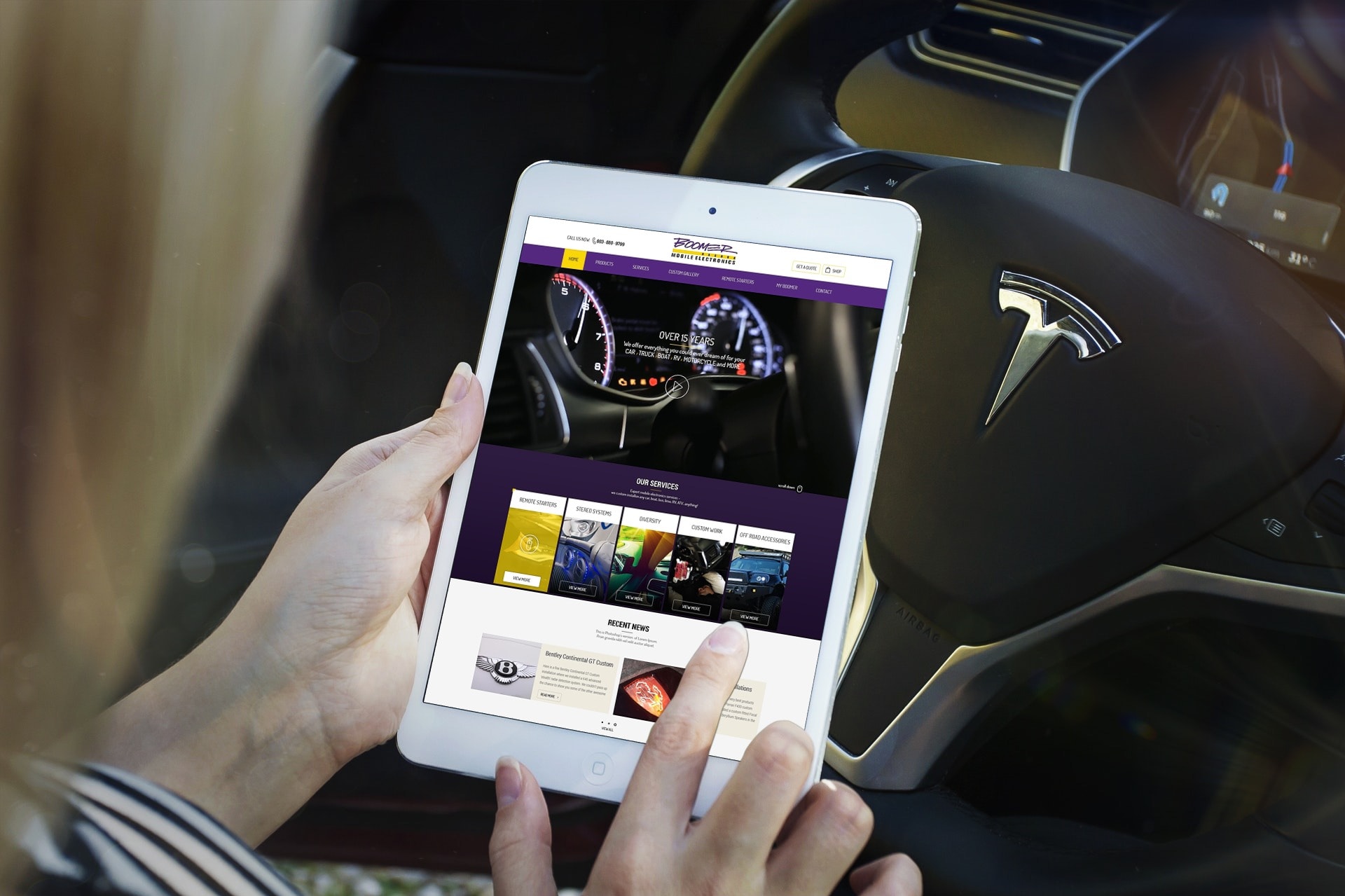 Since Boomer Nashua was going to utilize these videos on their website and as part of their social media marketing, we designed a custom website design for them. The website featured the video content and imagery we created for them.  We really felt that a new website design would enhance the potential customer experience and give them the right digital, first-impression of the Boomer Nashua brand.